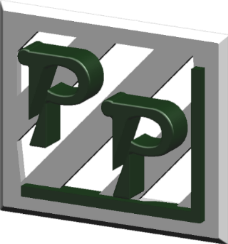 Please allow me to introduce you to "Premier Prototype, Inc." Premier Prototype is both a Tier I and Tier II supplier to automotive and aerospace companies. It is our goal to provide our customers with the finest prototype service in the industry. To do this we personally guarantee quality workmanship with reliable delivery. The management team has a combined many years in the prototype sheet metal industry. We have a work force of highly skilled, highly motivated employees to support your projects.
"Premier Prototype, Inc." and its employees take great pride in making quality prototypes. We maintain quality standards by doing several inspection processes throughout the course of a project. Its is our belief that if you start building the job accurately and work in that manner throughout the program your finished project will be something to be proud of. That is why our quality begins with accurately identifying the correct data file, and utilizing our in house processes thru all the steps when working on projects.
An overview of our services include prototype stampings, short run production, mock-ups, break press work, fabrications, weldments, machine details, NC cutting, tool design and check fixtures.
Besides making various detail parts, we have completed with great customer satisfaction many large projects such as: full seat frame assemblies, instrument panel assemblies and body side inner assemblies. We work with our customers through out all phases of the prototype development to bring continued value to their manufacturing process.
We are looking forward to doing business with you and providing your firm with our services. Please do not hesitate to call if you have any further questions or comments.
Sincerely,
The Premier Prototype, Inc. Team